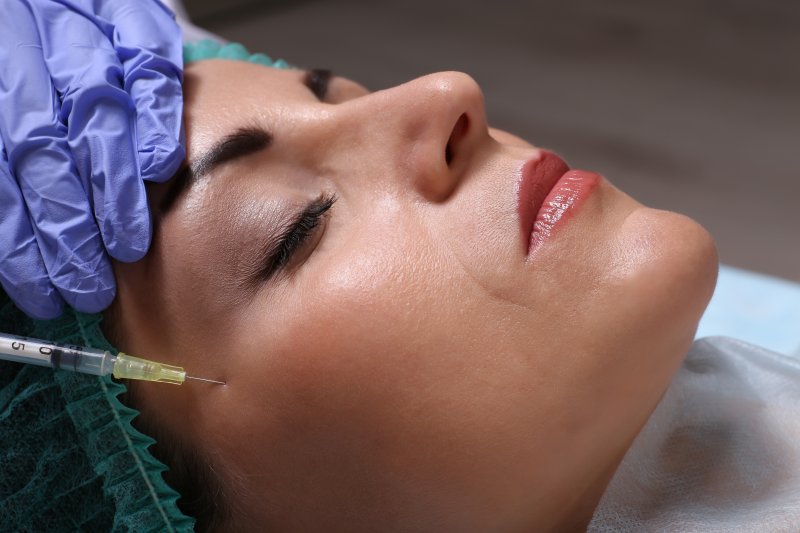 When you begin to see the number on the scale go down or when you are able to fit into a pair of jeans you wore before having children, what happens? If you're like most people, you begin to feel more confident in yourself and your appearance. While losing weight is certainly one way you can start feeling better about the way you look, the same can also be said for receiving Botox in Ocala or other cosmetic dermal fillers. In this article, a local skincare specialist explains the psychological benefits you can expect when receiving facial aesthetic treatment. You may be surprised how eliminating wrinkles and fine lines can dramatically improve your emotional and mental wellbeing!
It Boosts Your Confidence
Patients who receive dermal fillers like Juvéderm, Botox, or Kybella are often looking to tighten facial skin, eliminate fine lines and wrinkles, or plump areas with sunken scars. While it is possible to undergo more complex and extensive treatment (i.e., a facelift), these fast-acting facial aesthetic solutions offer quicker results, allowing you to experience an immediate boost in confidence. Not only will you achieve a more youthful appearance, but the effects of these cosmetic fillers in Ocala will help you to feel happier with the way you look, causing you to smile more often and appear more approachable to friends, family, and colleagues.
Fillers Can Lead to Changes in Your Lifestyle
Even if you haven't committed to a healthier diet or workout program, doing something about your lines, wrinkles, and double chin can give you the boost you need to make other healthy changes in your life. Whether it causes you to feel more energized or begin swapping out chips and candy bars for fruits and vegetables, enjoying the way you look can lead you to improve other aspects of your life that will positively impact your overall health and wellbeing.
Choosing the Right Dermal Filler for You
While you may have an idea of which solution you want to move forward with before meeting with your skin care specialist, it's important that you listen to their expert advice when it comes to pursuing facial injections. Botox, Juvéderm, and Kybella all offer unique benefits and results; however, depending on which areas you wish to address, they may be able to recommend a solution that is better suited for you.
The only way to determine which facial aesthetic treatment you should receive is to schedule a consultation with your skin care specialist. They will review your medical history, current medications, and listen to your concerns and goals to help you identify the ideal solution. Once you start treatment, you'll begin to experience the physical and psychological benefits that will help you enjoy a better quality of life.
About the Author
Elizabeth Estes Weldon is a board-certified, Advanced Registered Nurse Practitioner (ARNP) with more than a decade of experience working in dermatology, Botox, and dermal fillers. She earned her Bachelor of Science in Nursing from the University of Florida and worked for one year as a Labor and Delivery Nurse before earning her master's degree in Nursing from the University of Florida. As a Master Injector, she has continued her education and participated in many training courses related to Botox and cosmetic fillers. She and her team are happy to discuss the benefits of facial aesthetics with anyone interested in improving their appearance. If you're ready to take the next step, contact us via our website or call (352) 433-0888.