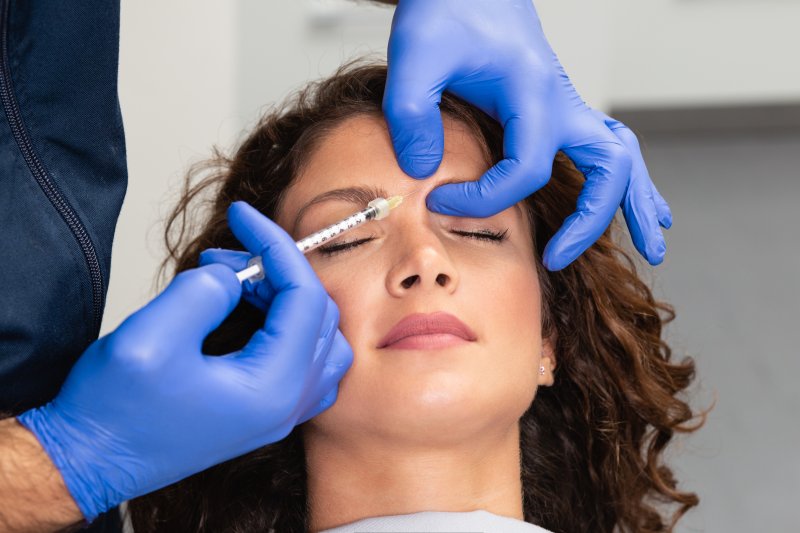 Do you want to reduce fine lines and wrinkles using Botox in Ocala? As one of the most popular cosmetic treatments available, it is a safe and effective way to turn back the clock on aging, giving patients like yourself a chance to embrace a more youthful appearance. But did you know its original purpose was not meant for aesthetic changes? Read on to learn more about the history of Botox and how it has become a leading cosmetic skin care solution.
What is Botulinum Toxin?
Botulinum toxin is the clinical term used for "Botox." Derived from the bacteria Clostridium botulinum, it can be dangerous if not dispensed in safe doses. However, when administered by a licensed skin specialist in Ocala, the solution works to temporarily paralyze facial muscles to prevent contraction when smiling, laughing, frowning, talking, or even squinting.
Patients who choose Botox to reduce fine lines and wrinkles can enjoy a smoother, more youthful appearance over time; however, the results are not permanent, requiring clients to return for touch-ups every 3-4 months.
How Did Botox Evolve?
Originally, Clostridium botulinum was not used to treat crow's feet or frown lines. Instead, it was originally discovered by a Belgian scientist in the late 1800s after a botulism outbreak. In the 1920s, researchers attempted to isolate botulinum toxin; however, this was not achieved until the 1940s.
By the 1970s, scientists used the toxin on monkeys to treat strabismus, otherwise known as crossed eyes. During their research, they discovered a noticeable difference in the glabella area. Realizing the toxin helped to reduce wrinkles as well as treat strabismus, it took on a new name 10 years later after Allergen gained the rights to start distribution of what became known as Botox.
Between 1989 and 2013, the U.S. Food and Drug Administration (FDA) approved the use of botulinum toxin for various cosmetic and medical uses. Apart from its ability to reduce fine lines and wrinkles, it also proved effective in treating migraines, urinary incontinence, excessive sweating, upper lip spasticity, and cervical dystonia.
Because Botox was originally used to treat medical issues, it wasn't truly identified as a cosmetic solution until the early 90s. The reason is that many professionals had difficulty determining how much could be safely dispensed and where to inject within the face to ensure proper results.
In the last 30 years, Botox has quickly become one of the leading cosmetic treatments administered by skin care specialists, doctors, and other medical professionals. While its original purpose continues to help individuals suffering from various medical conditions, its ability to "slow" the aging process is proving beneficial for those who want to turn back the clock.
About the Author
Elizabeth Estes Weldon is a board-certified, Advanced Registered Nurse Practitioner (ARNP) with 12 years of experience working in dermatology, Botox, and dermal fillers. She earned her Bachelor of Science in Nursing from the University of Florida and worked for one year as a Labor and Delivery Nurse before earning her master's degree in Nursing from the University of Florida. As a Master Injector, she has continued her education and participated in many training courses related to Botox and Fillers. To learn more about her or our services, contact us via our website or call (352) 433-0888.