Dysport – Ocala, FL
Eliminating Frown Lines for a Natural Appearance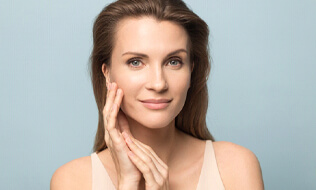 Do you have frown lines? Are you embarrassed because you look angered or upset when talking to others? The reality is that as you age, your skin loses elasticity and begins to redistribute facial fat into areas that can lead to sagging (i.e., mouth, jaw). As a result, your forehead may not have as much fat to adequately hide these lines when they eventually form. While you can try various lotions and creams, the team at Lift Facial Aesthetics has a better solution – Dysport in Ocala! This prescription injection helps to minimize and soften the look of frown lines, so you can feel confident and comfortable in your own skin. Contact us today to learn more about this unique treatment and schedule an appointment.
What is Dysport?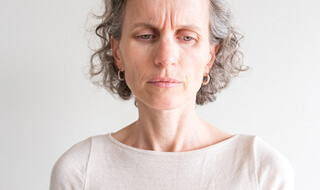 Dysport is an FDA-approved prescription injectable designed to treat wrinkles that appear on the forehead. Clinically known as glabellar lines (i.e., frown lines), they occur between the eyebrows over time. Considered a non-invasive procedure, the injection targets the muscles that contract when movement occurs.
Dysport is fast-acting and requires minimal downtime after treatment. This makes it a popular option for individuals with busy schedules who can't afford weeks or months of recovery.
How Does Dysport Work?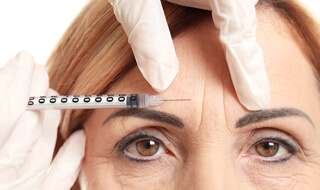 As a form of botulinum toxin, Dysport targets only moderate and severe glabellar lines. This is vastly different than traditional Botox that treats other fine lines and wrinkles throughout the face. When meeting with your skincare specialist in Ocala, she will evaluate your overall health and determine if you are eligible for treatment. Ideally, you should be under the age of 65 to receive Dysport.
The process includes injecting Dysport into five key areas between the eyebrows. In doing so, the solution will keep these muscles from contracting (temporarily) so frown lines do not form. As you age, they can become more prominent without treatment, especially as your face loses elasticity. By seeking help from a skin care specialist who offers Dysport, these injections create a smoother, more natural-looking appearance.
Depending on your pain tolerance, you may receive a topical anesthetic before your injections. With the process only taking a few minutes, you can expect your results to last between 4-5 months.
What Are the Benefits of Dysport?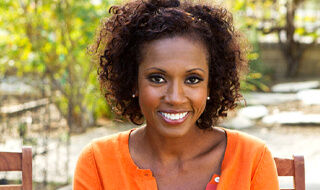 With Dysport, you can expect many great benefits that allow you to embrace a more confident and aesthetically pleasing appearance. Some of the advantages that come with this type of treatment include:
A natural-looking appearance that is subtle, yet effective
Results can appear within 2-3 days and last 4-5 months
A quick recovery that requires minimal downtime
FDA-approved treatment that is safe to use when administered by a licensed skincare specialist
A non-invasive treatment that is virtually painless
It is a great treatment option for younger and older individuals (i.e., 20s-65)
Dysport FAQs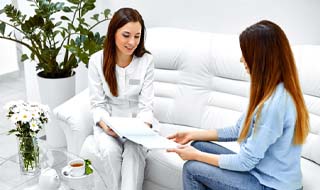 Although we've explained many of the basic details surrounding Dysport in Ocala, it is likely you still have many questions about this unique treatment and its process. At Lift Facial Aesthetics, we want all our patients to feel confident in their decision to improve their appearance, which is why we've compiled some common questions about Dysport below. Since you are considering this method of treatment to smooth out your glabellar lines, we invite you to review the FAQs listed and contact us with any additional questions you might have.
Is Dysport safe? Are there risks or side effects?
Considered safe for most individuals, it is also necessary to discuss your medical history and any current medications you are taking with your skin specialist. This will help us to determine if there might be any potential problems or complications that could arise as a result. If not, you can expect that because this treatment is minimally invasive, you will experience few, if any, side effects. While there is always risk included with any type of treatment, you might experience some mild bruising or swelling after receiving your injection. It is also possible that you may develop a headache, nausea, or sinus inflammation. Your skin specialist will discuss additional potential side effects during your appointment.
How much does it cost to receive Dysport injections?
Much like other methods of treatment, there is no set price for Dysport. In fact, you won't be able to receive an estimated cost until you meet with your skin specialist in Ocala for a consultation. There are many factors we will consider when formulating the cost of your treatment, such as the severity of your glabellar lines, how much of the product you will need, and how frequently you will need treatment.
How is Dysport different from dermal fillers?
During your initial consultation, your skin specialist will discuss the differences between various products. If you're wondering whether Dysport is different than a dermal filler, the answer is yes. The latter (i.e., Juvéderm) involves treating the actual wrinkle by plumping a particular area. Dysport addresses the cause of the wrinkle, which is the contracting muscle. Depending on your goals and what you hope to achieve with facial aesthetic treatment, Dysport and dermal fillers may be recommended in combination, but this will be up to your skincare specialist to decide.
How can I make sure the Dysport being used is authentic?
When meeting with your skin specialist in Ocala, don't hesitate to inquire about the authenticity of Dysport. Because there is only one approved by the FDA, the packaging will designate it as the real thing. You are free to ask the professional to show you the product beforehand to ensure it's authentic. Some key things to look for include:
The product name on the front and side of the box
The seal is not broken on the product
The expiration date has not passed
Can I receive Dysport while pregnant?
Much research still needs to be done on the topic of using Botox or Dysport on pregnant women. As a result, it is recommended that you avoid these types of treatment during this time and wait until your baby is born to ask about receiving Dysport.