BOTOX® Cosmetic – Ocala, FL
Reduce & Prevent Facial Wrinkles in a Matter of Minutes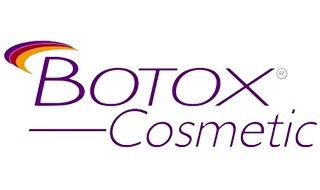 The lines of your face tell a story. They hint at the type of life you've lived and how much you've laughed and enjoyed yourself, but at a certain point, they can make you look much older than you really are. If moderate to severe wrinkles on your forehead or around your eyes cause you to feel self-conscious every day, BOTOX® Cosmetic can help. In more than 78 countries, it is used every day to effectively lighten and reduce lines on the face to give people smoother and younger looking skin in just a matter of minutes.
Why Choose Lift Facial Aesthetics for Botox?
Over 12 Years of BOTOX® Cosmetic Experience
Surgery-Free & Safe Treatment
Dedicated, One-on-One Consultations
What is BOTOX® Cosmetic?
BOTOX® Cosmetic works by targeting the primary cause of frown lines and crow's feet—repeated muscle contractions in specific facial muscles. Every time you frown, squint, or laugh, the skin on your face slightly folds, and over time, this creates wrinkles. BOTOX® Cosmetic is designed to prevent these contractions from happening, which makes these wrinkles seemingly fade away.
The Benefits of BOTOX® Cosmetic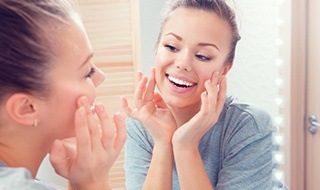 Increased Confidence
With younger looking skin, nothing will make you feel better than to wake up in the morning and know that you already look your best.
Surgery-Free
You can now get the cosmetic improvements you've always wanted without having to deal with the time and expense of plastic surgery. Proven Results: BOTOX® Cosmetic is one of the most studied cosmetic treatments in history, and the conclusion experts have come to time and time again in hundreds of peer-reviewed studies is simple: it works.
Safe Treatment
The safety and efficacy of BOTOX® Cosmetic, when administered by a trained expert, is without question. It has been the subject of numerous clinical trials and articles in scientific journals where it has been shown to beautify the skin without causing harm to the muscles and nerves of the face.
How We're Uniquely Qualified to Help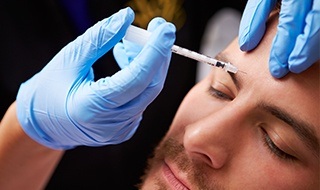 In order to get the best possible results and stay safe with BOTOX® Cosmetic, you need a skin care expert, and that's what you'll find with Lift's own Elizabeth Weldon. She has over 12 years of experience in dermatology and specifically in administering BOTOX® Cosmetic, helping all of her patients reach their unique goals. Her approach is to use just enough to give you a lifted, natural appearance as opposed to the plastic look you've likely seen before.
Before treatment, she'll sit down with you to discuss what you'd like to accomplish. What are the areas of your face that you are most concerned about? What do you consider to be your ideal appearance? Elizabeth will be able to put together a personalized plan that will have you looking and feeling like new in no time.
How Much BOTOX® Cosmetic Costs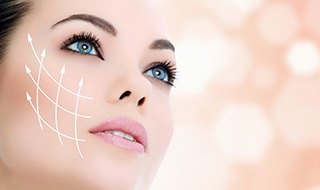 The average cost for a BOTOX® Cosmetic treatment in Florida can range from $350-$575 for each area of the face. The overall price of the treatment can vary from person to person depending on their particular goals, skin, and schedule. If you're looking for a minor improvement in just one area of the face, it will be on the less expensive side, and if you want a more comprehensive treatment and more dramatic result, it will likely cost more. You can discuss the price of your specific treatment with our team beforehand so you know exactly what to expect.
At-Home Care & Ongoing Maintenance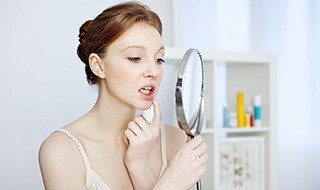 Thankfully, BOTOX® Cosmetic doesn't require some elaborate aftercare routine to keep you looking gorgeous. Right after the treatment, you'll be advised to NOT rub the injection sites for about 48 hours so the BOTOX® can settle into place. You'll also need to stay upright for a few hours as well. Strenuous exercise, wearing tight headgear around the forehead, and ingesting any alcohol or blood-thinning medication should be avoided as well, as this could lead to bruising.
The results of a single BOTOX® Cosmetic treatment can be expected to last for about 3-4 months, so when it's time for a touch-up, you can see us for a quick treatment and be on your way in less than half an hour.
Turn Back the Clock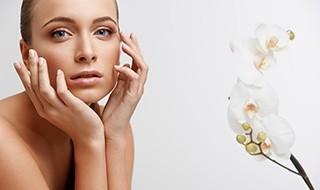 BOTOX® Cosmetic is the #1 selling product of its kind around the world, with more than 11 million vials having been used in the U.S. since 2002. If you're ready to reduce bothersome wrinkles and rejuvenate your skin using a fast, effective, and safe treatment, contact Lift Facial Aesthetics today.
Botox FAQs
When choosing to have Botox, it's no surprise that you probably have a lot of questions. Is it painful? What will it feel like? Should I do anything to prepare? Are there side effects? To help put your mind at ease, the team at Lift Facial Aesthetics has compiled a list of frequently asked questions about Botox for you to review. After you've finished, we invite you to contact us for further questions prior to your appointment.
Is receiving Botox painful?
If you are worried about the process of receiving Botox being painful, you will be pleased to know that there is only a short amount of discomfort you can expect to experience. This happens while we inject the Botox but will cease once we are finished with the treatment.
At what age should I start getting Botox?
When it comes to having Botox, there is no magical number that signifies when you should start. While most people associate this type of treatment with older individuals, there are cases in which people in their 20s are undergoing Botox injections. Although this may not be entirely necessary, it is important that before you move forward with any type of cosmetic treatment, you receive a thorough evaluation from one of our team members. After discussing your goals and what you hope to achieve, a recommended treatment plan will be provided if Botox is necessary.
Should I do anything prior to treatment to prepare?
Prior to receiving your Botox injections, you will be advised to cease consuming any alcohol at least one week prior to your appointment. You will also need to stop taking any medications that can thin your blood (i.e. aspirin, Ibuprofen, Ginseng). By doing so, you will reduce the likeliness of bruising.
Are there any side effects of Botox?
When you are finished with treatment, it is completely natural to experience some bruising, swelling, redness, and even tenderness in the areas of your injections. There is no need to worry if this occurs, as it should all fade away between a few days and a week after your treatment.
Will my results look natural?
Yes! When performed by a skilled and trained beauty specialist, Botox will provide you with completely natural results. This subtle treatment is designed to eliminate fine lines and wrinkles without making you look comical or "overdone." When performed by a licensed professional, no one will ever notice that you've had Botox.
How many injections will I need?
This is dependent upon your own individual needs and desires. Because each patient is different and treatment plans vary, the number of injections you will receive will be based on the area in which you are receiving them. For instance, if you want to remove crow's feet, you can expect to have three injections in the muscles that surround the side of your eyes. To remove frown lines, you will likely need five injections to eliminate imperfections between your eyebrows and forehead. Finally, to remove forehead lines, five injections will be necessary.