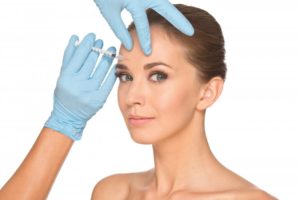 Over the years, you've started to notice some fine lines developing on your forehead and around your mouth. You wonder, "Where did the time go?" Aging is a part of life, and while we can't change the number, you can turn back the clock on your overall appearance. With Botox, you can achieve a younger, healthier look in just minutes. Find out how the process really works and how long you can expect your treatment to last.
What is Botox?
You've probably heard a lot about Botox over the years. Depending on the source, it may be good or bad information. But what you should know is that Botox is an ideal cosmetic solution for eliminating fine lines and wrinkles. When administered by a professional, Botox prevents muscle contractions from occurring. This helps to eliminate frown lines, crow's feet, and other wrinkles that exist on your face.
How Does the Process Work?
With a trained expert at the helm, you can expect your Botox treatment to be safe and effective. There's no need to worry about harming your facial nerves or muscles. Prior to receiving treatment, your skin care expert will discuss the goals you hope to achieve with Botox. Determining which areas of your face you want to target, she can create a personalized treatment that will put you on the path to a wrinkle-free appearance.
Using a small needle, there will be minimal pain or discomfort as she injects the solution into the problem areas. While there may be some redness or tenderness at the injection site, this will quickly dissipate.
How Long Will It Last?
The typical Botox treatment can last three to four months, so if you're hoping to keep your results lasting longer, you'll need to schedule follow-up appointments. Throughout the process of getting Botox, your muscles will learn to contract less, which will allow you to go a longer period of time between treatments.
Botox treatments are fast and effective, and if you're worried about recovery time, there's no need to worry! After a typical session, you'll be on your way and back to your normal routine the moment the process is complete. There's no downtime involved with Botox, so if you're looking to take care of those wrinkles on your lunch break, go ahead!
Turn back time with Botox and start enjoying a more youthful appearance. With this minimally invasive procedure, you'll have noticeable results in no time at all!
About the Author
Elizabeth Estes Weldon, ARNP is a board-certified, Advanced Registered Nurse Practitioner (ARNP) with 12 years of experience working in dermatology, Botox, and dermal fillers. She earned her Bachelor of Science in Nursing from the University of Florida and worked for one year as a Labor and Delivery Nurse before earning her master's degree in Nursing from the University of Florida. As a Master Injector, she has continued her education and participated in many training courses related to Botox and Fillers. To learn more about her or our services, contact us via our website or call (352) 433-0888.