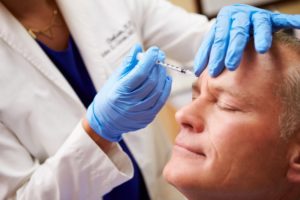 You just finished your first Botox treatment, and you couldn't be happier. Although the results haven't quite made themselves apparent yet, you know they are coming. After a week, you begin to wonder if you've done something wrong. Why aren't these wrinkles disappearing as they should? If you're unsure why the Botox didn't seem successful, there may be a reason why. Before you go back for another session, learn what you should and shouldn't do after receiving treatment.
What You Should Do
After you've finished receiving Botox, there are certain steps you need to take to ensure beautiful, lasting results. Some of these include:
Remaining Upright: At least 2 hours after treatment, make sure you remain upright. If you lay down, it is likely the injected substance will scatter, causing your results to not last as long.
Move Treatment Areas: During the first hour after receiving Botox, it is best if you move your face in various ways, such as smiling, frowning, and raising and lowering your eyebrows. The Botox needs to be able to reach certain cells, and this level of movement helps.
Stay Cool: Keeping your body temperature is beneficial is keeping the Botox from dispersing. Avoid strenuous exercise, drinking alcohol, tanning beds, or staying out in the heat too long.
Call Your Doctor: If for some reason, you are not seeing results, are unhappy, or begin to notice something doesn't look or feel right, call your doctor immediately.
What You Shouldn't Do
In order to keep your results lasting as long as possible, there are things you should stay away from. These include:
Applying Makeup or Spray Tan: If you want to reduce your risk for infection, avoid putting on any makeup or receiving a spray tan for at least 6 hours after treatment.
Applying Pressure While Cleaning Your Face: Gentle strokes are far better than added pressure, as it encourages the Botox to move toward the cells it needs to reach.
Avoiding Tight Garments: Whether it is a cap or other facial garment/accessory, it is best to avoid anything tight, as it can keep the Botox from reaching certain areas to produce effective results.
Avoiding Facial Massages: While this might feel great, any type of stimulation to the face should be avoided for two weeks after treatment.
Botox is a worthy investment, so why take a chance of messing up the new and improved look it can give you? Take the time to learn what you should and shouldn't do after receiving treatment. This will not only make you a more well-informed patient, but you'll be taking the necessary steps to ensure your results last as long as possible.
About the Author
Elizabeth Estes Weldon, ARNP is a board-certified, Advanced Registered Nurse Practitioner (ARNP) with 12 years of experience working in dermatology, Botox, and dermal fillers. She earned her Bachelor of Science in Nursing from the University of Florida and worked for one year as a Labor and Delivery Nurse before earning her master's degree in Nursing from the University of Florida. As a Master Injector, she has continued her education and participated in many training courses related to Botox and Fillers. To learn more about her or our services, contact us via our website or call (352) 433-0888.