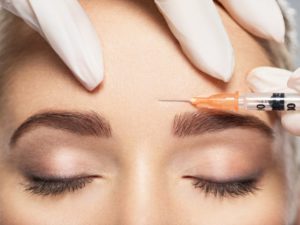 If you've been thinking about getting Botox, you might have a series of questions you'd like to ask the skincare specialist before you take the plunge. One of these might be, "Where exactly does Botox come from?" After all, you are considering injecting a substance into your facial structure that is designed to eliminate many of the imperfections that keep you from achieving that youthful appearance you desire. Before scheduling your first appointment, spend some time learning more about this popular treatment and its origin.
Where Does Botox Come From?
Derived from the bacterium known as Clostridium botulinum, it occurs in many settings, including soil, lakes, and forests. Considered to be harmless in its natural state, the bacteria and spores can become problematic if allowed to transform and increase cell population. Once it reaches this stage, the bacteria begin to produce botulinum toxin.
Although known for its deadly connection to botulism, it can be extremely toxic; however, when it comes to using it for cosmetic purposes, the American Osteopathic College of Dermatology (AOCD) states it is completely safe.
But how can this be if it's technically a dangerous toxin?
Botox used in small doses can temporarily paralyze muscles – a reaction that is beneficial for both cosmetic purposes and muscle and/or nerve-related conditions.
Why Is It Important to See a Licensed Professional?
When deciding to have Botox, it's important that you see a licensed professional who can administer the injections. Why? There are many reasons, some of which include:
Proper dosage – A licensed individual will know exactly how much is safe to inject. This is very important, as too much Botox can cause serious problems to develop. It's always best to have someone who is trained to perform this type of treatment.
Natural look – You've probably seen TV shows and movies where a character receives Botox and they look as if their face is frozen in place, unmoving no matter what they say or do. A professional will make sure that with the right dosage, you will have a natural appearance that allows you to contort and move your face without appearing as if you are permanently surprised.
What is Its Primary Use?
According to the American Board of Cosmetic Surgery, Botox is primarily used for cosmetic purposes. In 2016, more than 7 million people received this type of treatment to reduce imperfections in the following areas:
Frown lines
Crow's feet
Forehead creases (horizontal lines)
Chin "cobblestone" appearance
Lines that appear in the corner of the mouth
Although Botox has received a bad wrap over the years, more research is showing it is a safe and effective way to improve appearance and capture that youthful look desired by both men and women. If you want to learn more about this popular cosmetic treatment, speak to your licensed skincare specialist.
About the Author
Elizabeth Estes Weldon, ARNP is a board-certified, Advanced Registered Nurse Practitioner (ARNP) with 12 years of experience working in dermatology, Botox, and dermal fillers. She earned her Bachelor of Science in Nursing from the University of Florida and worked for one year as a Labor and Delivery Nurse before earning her master's degree in Nursing from the University of Florida. As a Master Injector, she has continued her education and participated in many training courses related to Botox and Fillers. To learn more about her or our services, contact us via our website or call (352) 433-0888.