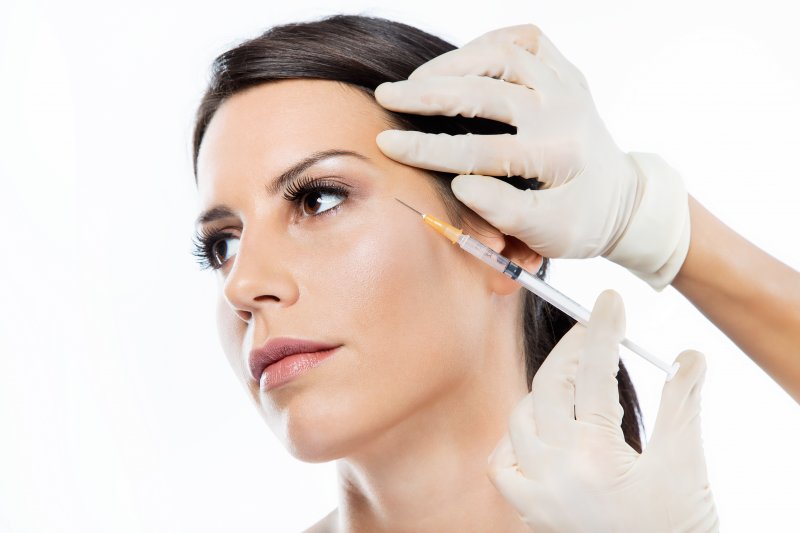 Each day, you look in the mirror only to be reminded of how your youthful appearance is slipping away. Wrinkles, frown lines, and crow's feet are slowly appearing, causing you to wonder whether you should seek the help of a specialist. With so much information surrounding Botox in Ocala and Juvéderm, how do you know which one to choose? Are they the same? If not, how are they different? Let's take a look at the differences between the two so you can move forward with regaining your youthful glow.
What is Botox?
Botox is a form of cosmetic treatment that targets wrinkles found on your face. Whether it is crow's feet, forehead lines, vertical lines between the eyebrows, or those appearing around the mouth, the neurotoxin used (botulinum toxin A) helps to relax the muscles and make the skin appear smoother. It is an extremely popular option for adults looking to take back their appearance without resorting to surgical options (i.e. facelift).
What is Juvéderm?
Juvéderm is an FDA-approved dermal filler that contains hyaluronic acid, which is a sugar-based, crystal clear gel that is injected into areas of your face to help fill out areas that have wrinkles. Considered to be more of a "volumizing" solution, it is noninvasive and can plump lips, add volume to cheeks, and eliminate lines found on the face.
What Makes Them Similar and Different?
While it might seem like the only real difference between the two products is the ingredients used, there are actually other ways these cosmetic treatments vary, but how to know which one will offer the results you desire is ultimately up to you and your skin care specialist.
Similarities
Both are non-invasive procedures that are proven safe and effective
Botox and Juvéderm in Ocala treat wrinkles and are designed to help patients attain a youthful appearance
Both injections only take minutes to complete, so you can expect a convenient and time-friendly appointment
Neither are viable options for individuals under the age of 18
The recovery timeframe for Botox and Juvéderm is minimal, so you can get back to resuming normal activity in no time
Differences
Juvéderm is known to produce longer-lasting results than Botox
Juvéderm plumps the skin while Botox temporarily relaxes facial muscles
You will likely see results instantly with Juvéderm
Unlike Botox that can be used for underlying medical conditions, Juvéderm is designed for cosmetic purposes only
During your consultation, you and your skincare specialist will discuss what you hope to achieve with treatment as well as your medical background and health history. This information will help to identify which solution – Botox or Juvéderm – is right for you and will help you see the results you desire in no time at all.
About the Author
Elizabeth Estes Weldon, ARNP is a board-certified, Advanced Registered Nurse Practitioner (ARNP) with 12 years of experience working in dermatology, Botox, and dermal fillers. She earned her Bachelor of Science in Nursing from the University of Florida and worked for one year as a Labor and Delivery Nurse before earning her master's degree in Nursing from the University of Florida. As a Master Injector, she has continued her education and participated in many training courses related to Botox and Juvéderm. To learn more about her or our available services, contact us via our website or call (352) 433-0888.