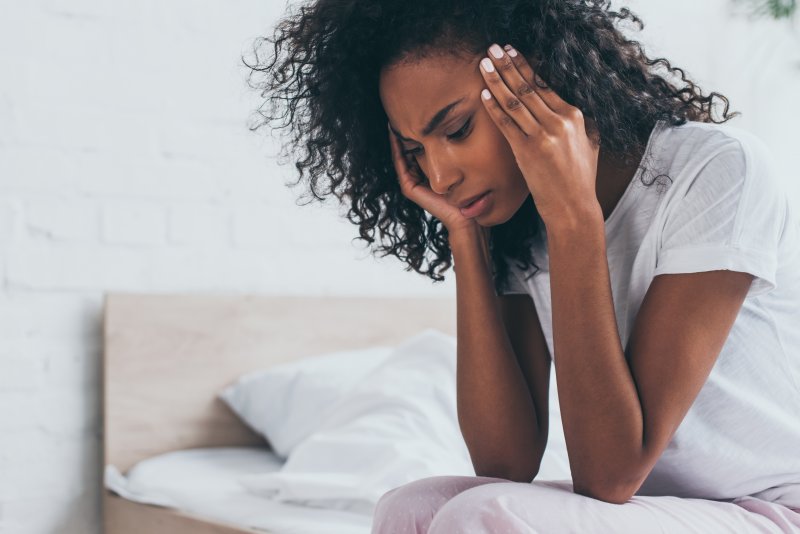 What would you say if you learned about a safe and effective solution that can help to treat your migraine headaches? If you're like many who suffer from these debilitating, painful situations, you're willing to try just about anything. Fortunately, with Botox in Ocala, you can begin to alleviate the extreme discomfort and start living a healthy, normal life. Read on to learn how this magical solution, mainly used for cosmetic purposes, can also help to give you the relief you need from migraines.
How Does Botox for Migraines Work?
It is estimated that nearly 39 million people in the United States suffer from migraine headaches. These painful occurrences can make it difficult to function in daily life, often keeping those experiencing them in bed, missing work, and avoiding time spent with others.
While there are many oral medications stocking the shelves of your nearest drug store, many can become less effective over time, especially if you are dealing with daily pain.
With Botox, however, you can begin to notice a dramatic difference in just a few weeks. Because Botox is a neurotoxin that helps to relax muscles in the face, many doctors found that patients who received it for cosmetic purposes also noticed an improvement in how often they experienced headaches.
Studies concluded that Botox is capable of providing patients with more pain-free days each month – a welcome realization for those suffering from migraines. By injecting the solution into specific areas of the neck and head, it is believed to block neurotransmitters that can send distress signals to the brain. This prevents these chemicals from reaching the various nerve endings that can cause extreme, debilitating pain.
How Long Does It Last?
The typical process for someone in need of Botox for migraines is to receive between 30-40 injections around the head and neck every 3 months. Administered on each side, it is possible to receive more shots in a particular spot if the pain is more focused in one area.
While it often takes 2-3 weeks to take effect, every patient is different. Some may even experience relief from chronic migraine pain much sooner. The important thing to remember is that each individual metabolizes the solution at different rates, so while the average timeline for Botox, when used for migraines, is about 3 months, this can vary from person-to-person.
Don't continue to live with debilitating pain. Find out if you are an eligible candidate for Botox treatment by speaking to a licensed professional. Once you have the information you need, you can begin your journey to a better, healthier, and pain-free way of life.
About the Author
Elizabeth Estes Weldon, ARNP is a board-certified, Advanced Registered Nurse Practitioner (ARNP) with 12 years of experience working in dermatology, Botox, and dermal fillers. She earned her Bachelor of Science in Nursing from the University of Florida and worked for one year as a Labor and Delivery Nurse before earning her master's degree in Nursing from the University of Florida. As a Master Injector, she has continued her education and participated in many training courses related to Botox and Fillers. To learn more about her or our services, contact us via our website or call (352) 433-0888.