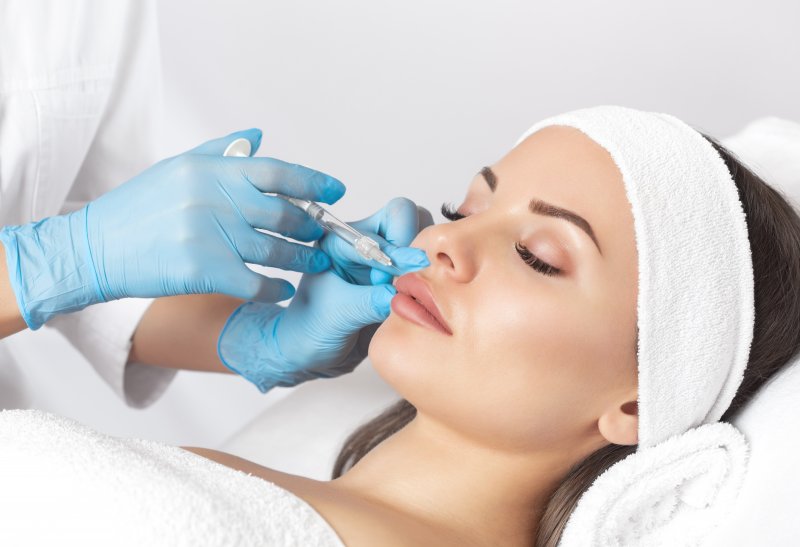 As you age, you may notice areas of your face that are falling flat and appear less voluminous than before. When reading about aesthetic injections, you begin to contemplate the idea of cosmetic fillers in Ocala. When administered by a board-certified dermatologist, plastic surgeon, or nurse practitioner, you can expect to see beautiful results; however, there are instances where patients want a "quick fix" and end up with a botched appearance that requires the expertise of a qualified professional to remedy the problem. Before agreeing to your first injection, read on to learn more about dermal fillers and what you can expect.
There Are Different Types of Fillers
You've likely heard about hyaluronic acid (HA), which is a safe and effective substance found within the human body and is present in most fillers. But before you assume this is the material your skincare specialist will be working with, you should know there are others out there, some of which include:
Poly-L-Lactic Acid (PLLA), which is found in Sculptra and is biodegradable
Calcium Hydroxyapatite, which is a mineral found in teeth and bones and is used in Radiesse
Polymethylmethacrylate (PMMA) is considered "permanent" and is found in Bellafill
The reason HA is most commonly used is that it serves as an ideal solution to be injected into the face, and it replaces the lost collagen and fat your face may be lacking. However, many specialists use these other materials to provide an immediate plumping result as well as encourage your body to produce its own collagen.
Listen to Your Skincare Specialist
When arriving to see your skincare specialist, it is best if you don't stroll in recommending which product you want to use. Why? Because different factors can determine which solution is best for your individual needs. From where your problem areas exist to your medical history and any allergies you possess; these often play a vital role in preparing a treatment plan that will have you seeing noticeably dramatic and natural results. While you may think it is Botox in Ocala that you want, a specialist may find it is best to pursue an alternative solution (i.e. Juvéderm, Kybella) instead.
Fillers Are a Versatile Solution
If you think fillers are only capable of plumping your lips or minimizing wrinkles, you'll be pleased to learn they are much more versatile than you think. When administered by a skilled and trained professional, dermal fillers can bring new life to flattened hands, make scars less noticeable, enhance darkened under-eye areas, and even reduce sagging jawlines.
Juvéderm in Ocala is considered a viable option for the hands and jawline but is also known to diminish deep wrinkles located around your nose and mouth.
Want your lips to appear fuller? Dermal fillers can, indeed, deliver on this promise, but make sure you seek a qualified professional to administer treatment so that your lips don't look overly plump or unnatural.
Not Everyone Can Receive Fillers
While it would be nice to assume that everyone is eligible to receive dermal fillers, this is simply not the case. It is strongly advised that pregnant women, mothers who are breastfeeding, and individuals who are allergic to the materials used or who are actively suffering from an infection should not receive cosmetic injections.
However, if you are approved for treatment, you can expect to enjoy your results anywhere from 12-18 months. In the days following your injection, you can expect some minor swelling and bruising, but this will lessen each day.
If you want to learn more about dermal fillers, one of the best things you can do is schedule a consultation with your skincare specialist. During this visit, you can ask questions, express concerns, and better understand the process of enhancing your overall appearance.
About the Author
Elizabeth Estes Weldon is a board-certified, Advanced Registered Nurse Practitioner (ARNP) with 12 years of experience working in dermatology, Botox, and dermal fillers. She earned her bachelor's and master's degrees in Nursing from the University of Florida. As a Master Injector, she has continued her education and participated in many training courses related to Botox and Fillers. If you are interested in adding volume you various areas of your face, contact us via our website or call (352) 433-0888.