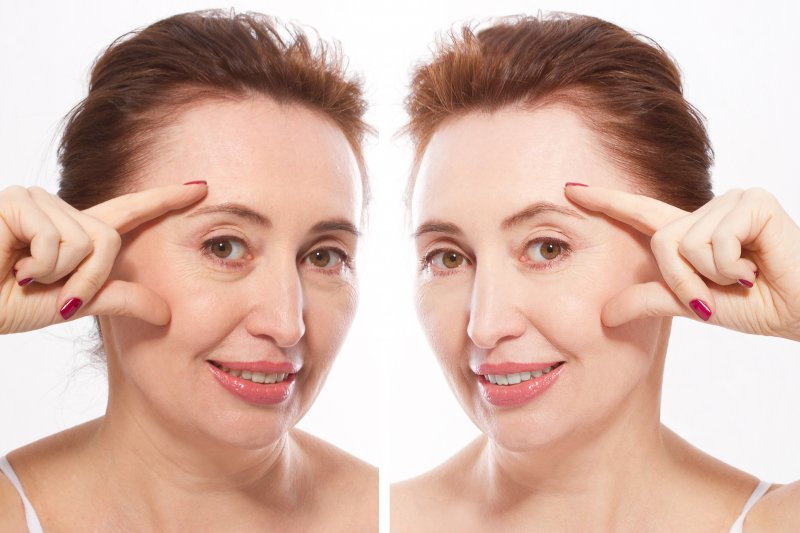 From fine lines and wrinkles to sunken scars, cosmetic fillers in Ocala are a great way to enhance aesthetics and provide a more youthful appearance. But as you plan to turn back the clock on aging, you may begin to wonder if the results will look natural. After all, you don't want others to be able to tell you've had "work done," do you? A licensed professional explains why you can rest easier knowing that your decision to choose dermal fillers will allow you to say goodbye to those unsightly lines, wrinkles, and sagging, and give you the subtle change you desire.
The Purpose Behind Dermal Fillers
Unlike Botox in Ocala that is used to paralyze facial muscles (temporarily) and keep them from contracting and producing lines and wrinkles, dermal fillers are injected into the tissues of the face to plump problem areas. Whether it is sagging, sunken scars, shaping facial features, or reducing fine lines and wrinkles, there are many different types used by skincare specialists.
The most common is a substance known as hyaluronic acid (HA), which is found in Restylane and Juvéderm in Ocala – two of the most popular brands for dermal fillers. Considered a "natural" solution, HA is already present within the body's bones and skin.
Will Dermal Fillers Produce Natural Results?
If you want to ensure your results appear natural, it is best if you schedule a consultation with your skincare specialist to go over your desired look. Because no two patients are alike, there are various factors that can determine how subtle the changes will be. From the problem areas on your face to your skin type to the number of treatments to the skill level of the professional, all of these must be considered to better understand how natural your dermal fillers will look.
When choosing a professional to administer your injections, you should spend ample time reviewing their qualifications and training as well as looking at before and after photos of satisfied patients. This individual should be able to recommend the correct type of substance (i.e. Juvéderm or an alternative dermal filler), how many injections and treatments you will need, and ensure your results look completely natural.
How Long Will Results Last?
If the idea is to maintain a new, more lively appearance, you'll need to commit to follow-up treatment. Dermal fillers do not last forever; however, with proper care, you can expect your results to last anywhere from 12-18 months. When you begin to notice that your lines, wrinkles, or sagging areas are becoming more prominent, you will need to return for another appointment. This will keep others from noticing a significant difference in your facial features.
Don't fall victim to the misinformation you might hear about dermal fillers. These trusted solutions can help you avoid the dreaded statements of "she got work done" and instead, embrace a healthier, more subtle, and vibrant look.
About the Author
Elizabeth Estes Weldon is a board-certified, Advanced Registered Nurse Practitioner (ARNP) with 12 years of experience working in dermatology, Botox, and dermal fillers. She earned her bachelor's and master's degrees in Nursing from the University of Florida. As a Master Injector, she has continued her education and participated in many training courses related to Botox and Fillers. If you are interested in adding volume you various areas of your face, contact us via our website or call (352) 433-0888.