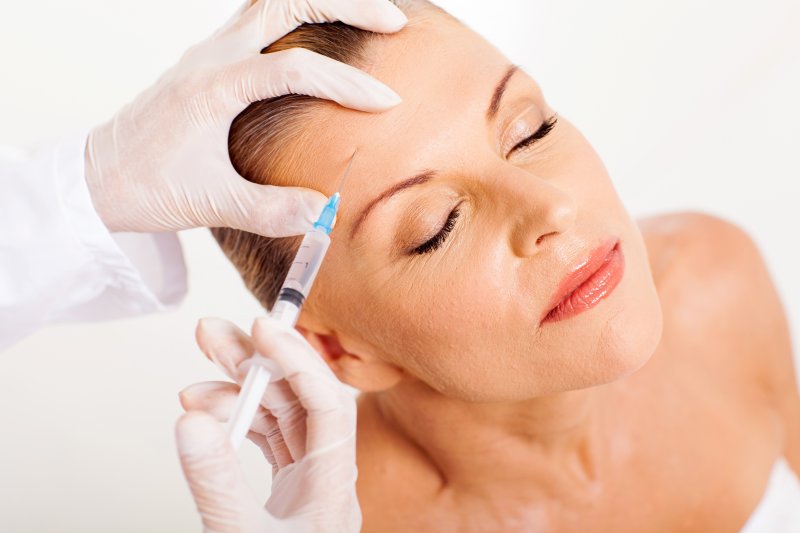 COVID-19 has truly changed the way people think, act, work, and live throughout the world. Whether you're staying home while your children attend virtual school or you're continuing to work but commuting only to your living room, you may be wondering what you can do to maintain some sort of vibrant appearance. Even though interactions with others are few and far between, many are seeking Botox in Ocala during this difficult time. A skincare specialist explains the reasons for this surge in treatment and how even a few visits can help you take back your youthful appearance and feel like yourself again.
Why the Surge for Botox Treatment?
When getting up in the morning, you're used to putting on makeup, doing your hair, and getting ready for now. Instead, your days now consist of throwing on a different shirt with your leggings, tossing your hair into a messy bun, and if you're lucky, dusting some blush on your cheeks to look a bit more awake.
While many people are experiencing the same situation as you, they are choosing to embrace Botox as a way to achieve a more vibrant appearance amid this global pandemic. Here are just a few reasons why now isn't a bad time to consider treatment:
More Down Time
Most individuals don't share their skincare treatment with others, so if you're looking for a bit of help without others noticing, getting Botox right now is a great idea. The recovery phase for Botox is minimal; however, if you're paranoid or worried, you can pop in to see your skincare specialist in Ocala for a quick treatment, rush back home, and settle down in preparation for your next Zoom meeting.
Visible Changes in Your Facial Features
Certain lighting can cause you to see certain lines, wrinkles, and other facial flaws more prominently. If your days consist of video conference calls, you may want to get in and take care of these areas while you have time. Even small areas that may not be as noticeable with makeup or in different lighting can be addressed with the help of Botox. When meeting with your skin care specialist, make sure to explain your current living/working situation. They will recommend the appropriate type of treatment to help you feel good about the way you look, no matter which room of the house you're in.
Ready to Take Back Your Appearance
It's no secret that stress has remained at an all-time high throughout 2020 and 2021. With so many changes and things to think about with regard to you and your family's well-being, you need some time to focus on yourself. This is why many are choosing Botox. Not only is it quick and easy, but it gives you a more aesthetically pleasing appearance that can last for months. When you like the way you look, you'll feel more positive about other aspects of your life.
So, what are you waiting for? No matter if you're living life in leggings and pajamas or continuing to put on the button-down and blazer, let Botox help you take away the visible stress and bring back a more youthful you.
About the Author
Elizabeth Estes Weldon is a board-certified, Advanced Registered Nurse Practitioner (ARNP) with 12 years of experience working in dermatology, Botox, and dermal fillers. She earned her Bachelor of Science in Nursing from the University of Florida and worked for one year as a Labor and Delivery Nurse before earning her master's degree in Nursing from the University of Florida. As a Master Injector, she has continued her education and participated in many training courses related to Botox and Fillers. If you are looking to maintain a more youthful appearance right now, contact us via our website or call (352) 433-0888.