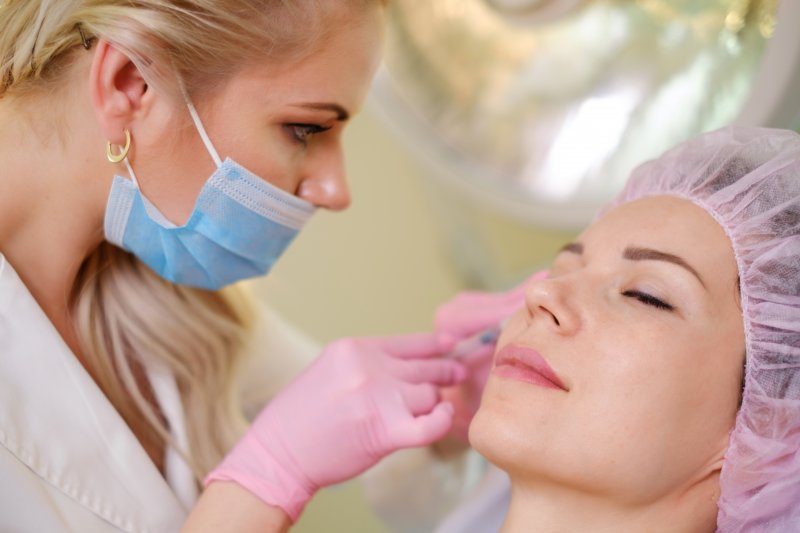 No matter if you're young or old, the draw to improve facial aesthetics is growing. As technology and research advance, it is becoming more and desirable for men and women to try new and innovative injectable treatments to hide age lines and turn back the clock for a more youthful appearance. While Botox in Ocala remains one of the most prominent and popular forms of treatment, there are other trends rapidly growing among individuals of all ages. Here are 4 unique injectables you can expect to see in the coming years.
Dermal Fillers That Last Longer
Juvéderm and other dermal fillers in Ocala are quickly becoming a popular option among patients. Because the lips and lines that extend from the upper lip to the base of the nose are commonly treated using these solutions, it is a welcomed relief to learn these solutions can now last a year or longer! Approved by the FDA and requiring no surgery, this non-invasive treatment is easy to perform and allows for a much easier recovery process.
Increased Hydration with Lip Fillers
Products like Juvéderm include what is known as hyaluronic acid, which is designed to hold up to 1000 times its weight in water. Not only does it sufficiently plump the lip area, but it also helps to hydrate, which can be extremely helpful for patients who continually struggle with dry, cracked lips.
Botox for Therapeutic Treatment
Yes, Botox can certainly do an excellent job of eliminating lines and wrinkles, but did you know it can also treat various medical problems? From migraines and excessive sweating to preventing atrial fibrillation after surgery, patients may be turning to their skincare specialist in Ocala for more extensive treatment that improves both their facial appearance and physical limitations.
Contouring the Jawline
Jawlines may come in all shapes and sizes, but for some men and women, the desire for a chiseled and contoured facial shape is all they need to pursue dermal fillers. As bone density becomes less and less as people age, the jawline can become less prominent. As a result, many people look to fillers like Juvéderm to create a more enhanced and defined line that allows for a more aesthetically pleasing side profile. Because of the shortened recovery phase with dermal fillers, it eliminates the need for any kind of surgical lift.
With new developments occurring each year, it's likely these trends will only increase in popularity. If you're interested in trying out any one of these solutions, don't hesitate to talk to your skincare specialist today.
About the Author
Elizabeth Estes Weldon, ARNP is a board-certified, Advanced Registered Nurse Practitioner (ARNP) with 12 years of experience working in dermatology, Botox, and dermal fillers. She earned her Bachelor of Science in Nursing from the University of Florida and worked for one year as a Labor and Delivery Nurse before earning her master's degree in Nursing from the University of Florida. As a Master Injector, she has continued her education and participated in many training courses related to Botox and Fillers. To learn more about her or our services, contact us via our website or call (352) 433-0888.