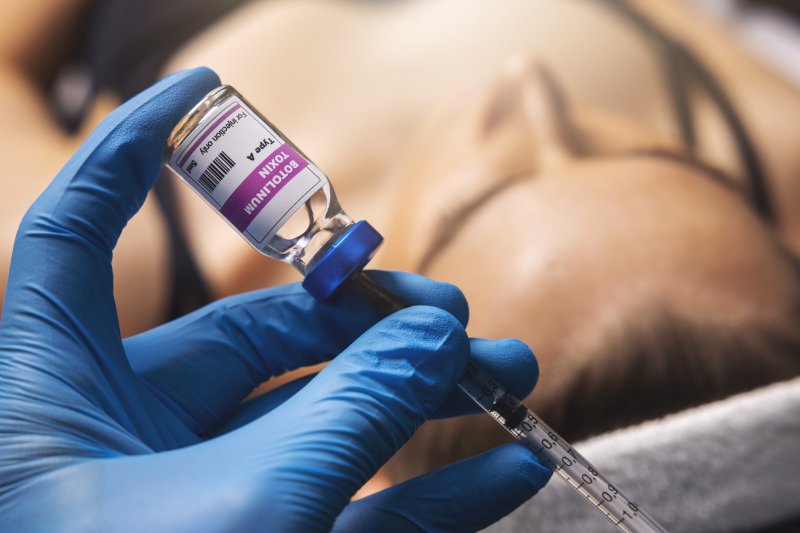 Botox in Ocala may offer many great benefits when it comes to reducing fine lines and wrinkles, but did you know it can also be used to treat many non-cosmetic issues? Because of its unique ability to temporarily paralyze muscles and minimize pain, many medical professionals and skincare specialists incorporate it into a patient's treatment plan. Here are four unique ways Botox can be used to improve a person's daily life.
Frequent Migraines
If you suffer from frequent, chronic migraines, Botox can be a beneficial option that lessens your pain and allows for a better quality of life. Because these painful headaches can be debilitating, finding a solution that is safe and effective isn't always easy; however, by having a trusted skin specialist in Ocala provide regular injections (every three months), you can experience less pain and more relief over time.
Underarm Sweating
If you suffer from excessive underarm sweating, working out or simply enduring the summer months can be a nightmare. Referred to as hyperhidrosis, this condition causes significant embarrassment for individuals whose glands produce an overabundance of sweat. When deodorant isn't enough to curb the problem, Botox can be used by injecting the solution into the underarm area. Not only will it reduce the production of sweat, but the muscles will prevent the moisture from rising to the surface.
Muscle Spasms of the Eyelid
Having a serious eye twitch (muscle spasm) can be bothersome, especially if you spend much of your time working on a computer. It can also make it hard (and dangerous) to perform normal tasks like driving. Known as blepharospasm, it can be temporarily treated with the help of Botox. With injections placed in the eyelid, the muscles will relax and reduce the potential for spasms. Depending on your individual case, you can experience relief for several months before needing another injection.
Neck Nerve Disorders – Cervical Dystonia
When your neck or shoulder automatically pulls in one direction, you may notice extensive pain associated with it. This type of nerve disorder, cervical dystonia, can cause you to tilt your head to one side as well as intense pain. By injecting Botox into your neck or shoulders, the muscles will relax and reduce any discomfort that is commonly caused by this involuntary movement.
While Botox can be a great way to improve aesthetics, do not discount its abilities to also improve various health-related conditions. If you're interested in finding out whether you're eligible for treatment, talk to your skincare specialist.
About the Author
Elizabeth Estes Weldon, ARNP is a board-certified, Advanced Registered Nurse Practitioner (ARNP) with 12 years of experience working in dermatology, Botox, and dermal fillers. She earned her Bachelor of Science in Nursing from the University of Florida and worked for one year as a Labor and Delivery Nurse before earning her master's degree in Nursing from the University of Florida. As a Master Injector, she has continued her education and participated in many training courses related to Botox and Fillers. To learn more about her or our services, contact us via our website or call (352) 433-0888.