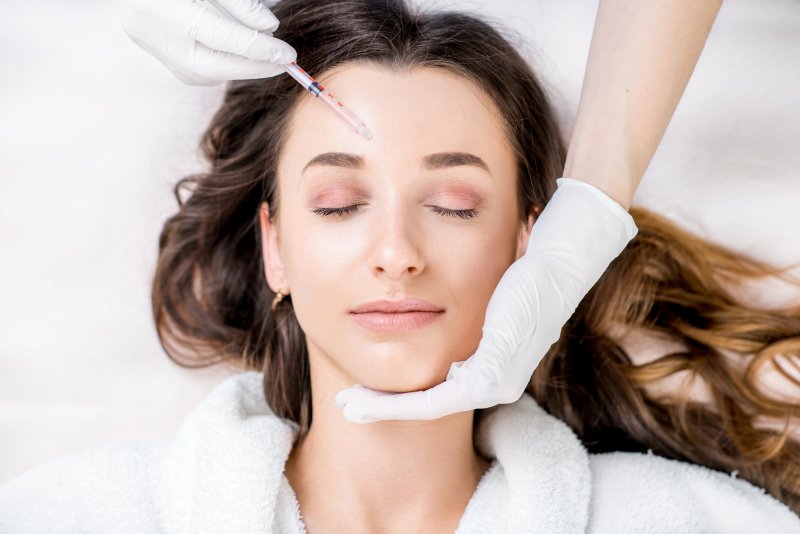 Are you starting to notice fine lines and wrinkles? You may be thinking, "I'm too young for this," but the truth is that every person is different, so these age lines can develop at any point in time. If you're wondering, "At what age should I start Botox in Ocala," read on to learn why skincare specialists recommend waiting until your 20s before starting treatment.
Starting Treatment with Botox: When is the Right Time?
According to the Food and Drug Administration (FDA), individuals 18 years of age and older can receive Botox. However, it's typically not until a person reaches their mid-20s or early 30s before they choose to pursue this type of facial aesthetic treatment. The reason is that prior to this age range, much collagen still exists, and fine lines and wrinkles have not started to fully develop.
A skin specialist in Ocala may be more detailed in explaining that once these age lines appear when the face is resting, it's a safe assumption that the individual can begin to discuss the potential of receiving Botox.
Why is Preventive Botox Beneficial?
Some patients might conclude that starting Botox too early will only lead to overuse, but if a person visits a licensed and trusted skincare specialist, there's a good chance their expertise will prevent this problem from occurring.
Starting Botox when it's still considered a "preventive" measure can be extremely beneficial, as it is known to slow down the process of muscles contracting and creating deep fine lines and wrinkles over the years. This is a welcomed relief to individuals who want to avoid the troublesome skin imperfections experienced by older family members.
Is Botox Right For You?
Deciding to move forward with Botox treatments is a big decision and one that should not be made hastily. Making an appointment with a skin specialist is the most effective way to determine if you are a candidate and if it is even necessary at this stage in life. Many people wait until their 30s or 40s to start Botox, which is actually quite normal, as it does require follow-up appointments to maintain results. Younger individuals may be unable to afford this type of maintenance yet, older men and women may have more availability in their budgets.
No matter your age, if you are seriously considering Botox, do not be afraid to talk to an expert. After evaluating your skin and determining your need, they can help you make the right decision to help keep your skin looking and feeling supple for years to come.
About the Author
Elizabeth Estes Weldon is a board-certified, Advanced Registered Nurse Practitioner (ARNP) with 12 years of experience working in dermatology, Botox, and dermal fillers. She earned her Bachelor of Science in Nursing from the University of Florida and worked for one year as a Labor and Delivery Nurse before earning her master's degree in Nursing from the University of Florida. As a Master Injector, she has continued her education and participated in many training courses related to Botox and Fillers. To learn more about her or our services, contact us via our website or call (352) 433-0888.