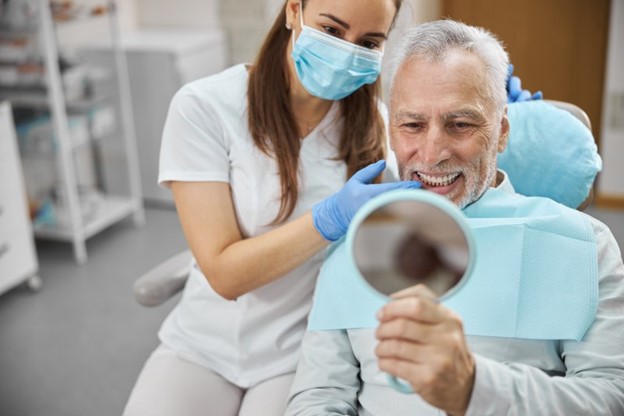 When you think of BOTOX, you may associate it with women. While it's true that primarily females were seeking this treatment when it first hit the market, more and more men have begun to see the advantages that it has to offer. BOTOX for men in Ocala can help you obtain a more youthful appearance while still leaving you looking natural. Here's why men should consider BOTOX to boost their confidence.
BOTOX For Men
The American Society for Aesthetic Plastic Surgery reported that BOTOX was the most common nonsurgical procedure chosen by men in 2017. During that year, over 160,000 men received BOTOX injections.
Why is it so popular? Men seek out BOTOX to help reduce lines and wrinkles that age them. In fact, many receive preventative BOTOX in their 20s and 30s to ward off creasing and maintain a more youthful appearance.
Why Men Are Getting BOTOX
The exact reason men decide to get BOTOX treatments varies from person to person. However, there are a few common motivating factors.
Manage Adult Acne
Researchers are still conducting clinical trials to explore the area more thoroughly, but it is said that BOTOX can reduce the production of oils responsible for stubborn pimples.
Reduce Wrinkles and Fine Lines
BOTOX is a noninvasive procedure that reduces lines and wrinkles around the mouth, eyes, and forehead. More specifically, it can target:
Crow's feet
Frown lines
Forehead lines
Treat Chronic Headaches
Did you know that BOTOX can be used as a treatment for chronic tension headaches? These headaches are often caused by frequent furrowing of your brow or scrunching your face. This creates stress in the muscles of your head that leads to troublesome pain.
Because BOTOX relaxes muscles, it can reduce tension and ultimately minimize the occurrence of headaches.
Boost Self-Esteem
Whether you're in the dating scene, looking to advance in your career, or a bit worried about how your wrinkles may be holding you back, BOTOX can make you feel ready for success. A more defined jawline with less sagging around the neck and face can achieve a "manly" jaw.
No matter your reason for considering BOTOX, know that more and more men are gaining great benefits from this treatment.
About the Practice
Lift Facial Aesthetics in Ocala is led by Elizabeth Weldon, a skin care expert with experience in providing the best solutions using non-surgical cosmetic procedures. She is a board-certified Advanced Practice Registered Nurse with 12 years of experience with fillers, BOTOX injections, and dermatology. She received her Bachelor of Science in Nursing from the University of Florida before going on to pursue her Master's in Nursing one year later. Elizabeth has also earned the title of Master Injector through extensive training and certification. If you have any questions about BOTOX, visit her website or give her a call at (352)433-0888.