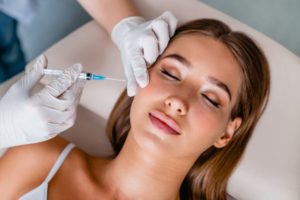 Perhaps you haven't tried it yet, but odds are you know a friend or family member who has received BOTOX treatment. In recent years, microdosing BOTOX injections have become increasingly popular in cities like New York and Los Angeles. If you're interested in enhancing your appearance, you may be wondering what's so hot about this new trend. Read on as an advanced cosmetic injector discusses BOTOX in Ocala.
What Is Microdosing BOTOX?
Microdosing BOTOX is the injection of multiple small doses of BOTOX – a type of bacteria called botulinum toxin – into the skin. The injections are designed to solely target the skin where oil production, facial flushing, and acne occur. One of the most notable ways it differs from traditional BOTOX is that it doesn't iron out wrinkles caused by muscle contractions. Micro-BOTOX just barely enters the muscle to soften, but not paralyze, the patient's expression.
Risks
After receiving microdoses of BOTOX, it's common to experience minor swelling, redness, and bruising. Uneven skin texture is also a possibility after getting these injections. Although occlusions – when an injector accidentally enters a vein – are rare, they can still occur as well. One long-term risk is weakened facial muscles, affecting your ability to make certain expressions.
Benefits
This treatment has become increasingly popular for several reasons. As mentioned earlier, it's a great strategy to overcome issues with acne due to oily skin, redness, or even sweat. It's also an excellent subtle approach to combat wrinkles on the forehead. Another perk is that you can expect it to last for about the same amount of time as traditional BOTOX, about 3-4 months.
Who's a Good Candidate for Microdosing BOTOX?
Are you looking for a subtle cosmetic solution to combat the issues mentioned above? If so, you're probably already the ideal candidate for this treatment. The only people who should consider avoiding treatment are those with dry skin. Since the injections cause decreased oil and sweat, they can dry out the skin even more.
How to Find the Right Injector
Since microdosing BOTOX is still fairly new and falls under different names, it can be challenging to find a qualified injector. It's worth noting that necessary qualifications vary by state, meaning you must check out your injector's qualifications to determine whether they're skilled enough. Once you have found a qualified person, be sure to discuss your goals with them so they know what your expectations are.
Are you interested in microdosing BOTOX? Schedule a consultation with your cosmetic injector and ask how you can get started. When it comes to BOTOX, you're in good hands with a skin care specialist in Ocala!
About the Author
Elizabeth Weldon is a University of Florida-trained nurse practitioner, advanced cosmetic injector, and skin care expert with 12-plus years of experience in the field of dermatology, BOTOX, and dermal fillers. She attended many training courses to earn the title of Master Injector. If you are interested in BOTOX in Ocala, schedule a consultation on her website or call (352) 433-0888.