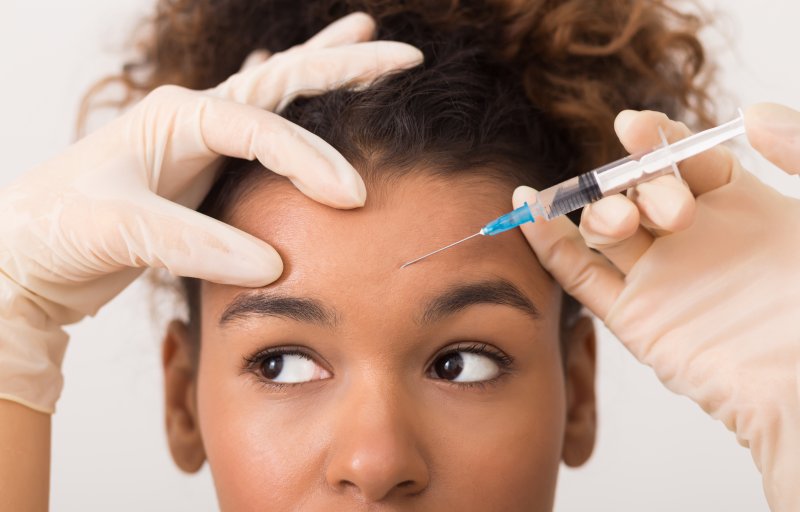 When looking in the mirror, you may notice that you see crow's feet near your eyes and wrinkles developing along your forehead. If BOTOX in Ocala is the first thing that comes to mind, you're not wrong in your assumption that this beneficial solution can help to eliminate age lines. But how much will it cost? How many areas of the face need to be treated? In this article, a skincare specialist will discuss how your initial consultation will establish the appropriate number of injections and facial regions that require treatment so that you walk away with a natural, beautiful look.
Your Botox Consultation: What is Involved?
Apart from meeting your skincare specialist in Ocala and learning more about their experience, you'll need to be ready to discuss your medical history as well as your desired goals. It is during this visit that they will perform a thorough evaluation of your face, noting areas with wrinkles and fine lines. While you may desire to get rid of forehead lines, it might be necessary to treat your frown lines as well.
Why?
The answer involves the idea of balance and natural appearance. When certain areas are treated but others are not, it can lead to an uneven and heavy look that does not appear organic. During your consultation, your skincare professional will carefully listen to your concerns and expectations before determining where treatment should occur as well as how many injections will be necessary.
Making sure your skincare specialist is properly trained to notice these potential issues is essential if you want a softer, smoother aesthetic. Otherwise, you might be subjected to treatment that delivers unnatural and embarrassing results – bad BOTOX as it is commonly referred to.
The Benefits of BOTOX Treatment
By choosing to move forward with BOTOX, you'll discover that you can achieve a beautiful appearance in less time than it would take to undergo a full facelift. As long as you see a skincare specialist who is properly trained and experienced in administering this type of treatment, you can expect to see the type of results you truly desire.
BOTOX not only helps to turn back the clock on aging, but it also delivers subtle changes. And because it can be completed in minimal time, you can avoid a lengthy recovery and instead, return to work or your other normal activities immediately following your appointment.
Make sure you understand the complete plan when meeting with your skincare specialist about BOTOX. Knowing which areas must be treated will ensure you remain confident and comfortable with your decision to erase age lines and embrace a more youthful appearance.
About the Author
Elizabeth Estes Weldon is a board-certified, Advanced Registered Nurse Practitioner (ARNP) with 12 years of experience working in dermatology, Botox, and dermal fillers. She earned her Bachelor of Science in Nursing from the University of Florida and worked for one year as a Labor and Delivery Nurse before earning her master's degree in Nursing from the University of Florida. As a Master Injector, she has continued her education and participated in many training courses related to Botox and Fillers. To learn more about her or our services, contact us via our website or call (352) 433-0888.