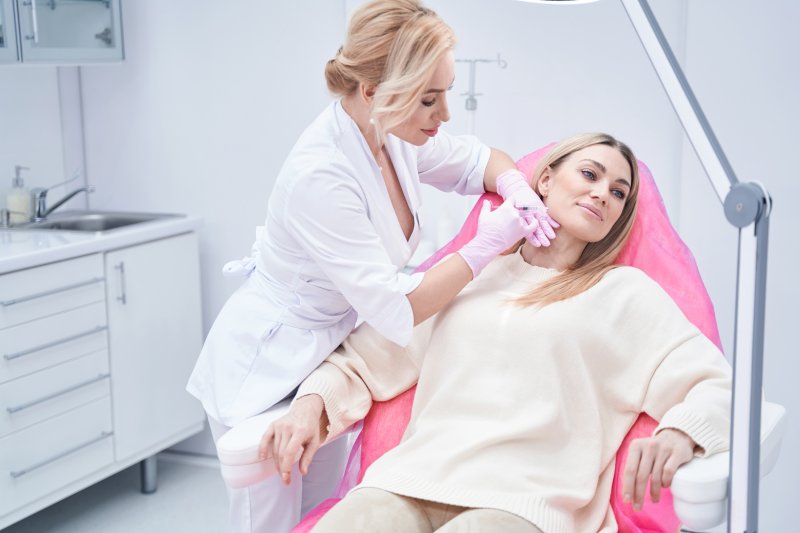 Are you looking to revitalize your skin so that you can embrace a more youthful appearance? If so, there's a possibility that you're considering dermal fillers in Ocala. But do you know how you should prepare for this type of treatment? If not, a skincare specialist is here to explain so that you can avoid any anxiety and instead, look forward to beautiful, natural results.
What Your Skincare Specialist Needs to Know
It is important that you meet with your skincare specialist in Ocala to discuss your candidacy for treatment and inform them of any current medications you might be taking. You'll also want to:
Share if you are pregnant or breastfeeding, as it may be recommended that you hold off on treatment.
Disclose if you have any cold sores, as undergoing dermal filler treatment can cause the potential for an outbreak.
Inform them if you are taking any medications that might suppress your immune system.
One Week Before Dermal Injections
In the week leading up to your injection appointment, you'll need to make sure that you:
Avoid using any over-the-counter topical, anti-aging products
Do not wax or tweeze the area you plan to have treated
Avoid taking any medications that might cause your blood to become thinner, such as ibuprofen, aspirin, or Aleve
Do not take additional supplements such as Vitamin E or ginseng
One Day Before Treatment
You'll be advised to avoid drinking any alcohol 24 hours before your injection. You'll also want to avoid it immediately following your treatment. The reason is that it can cause additional bruising because of its ability to thin the blood. If you want to be even more cautious, avoid consuming any alcohol at least three days before your appointment.
One to two days prior to treatment, you should also stay away from salty foods. These cause you to retain water and can lead to excessive swelling if you're not careful.
When You Arrive
On the day of your treatment, make sure that you do not apply any makeup and that your face is thoroughly cleansed. Once finished with your injections, you'll be free to use a cold compress to minimize any bruising that might occur. Also, taking over-the-counter acetaminophen is acceptable.
Keeping these helpful tips in mind in the weeks and days leading up to your appointment will ensure that you avoid serious side effects like bruising and swelling and instead, prepare to enjoy your new and improved appearance.
About the Author
Elizabeth Estes Weldon is a board-certified Advanced Registered Nurse Practitioner (ARNP) with more than a decade of experience working in dermatology, Botox, and dermal fillers. As a skin specialist, she earned her Bachelor of Science in Nursing from the University of Florida and worked for one year as a Labor and Delivery Nurse before earning her master's degree in Nursing from the University of Florida. As a Master Injector, she has continued her education and participated in many training courses related to Botox and Fillers. To learn more about the dermal fillers offered in her office, contact us via our website or call (352) 433-0888.